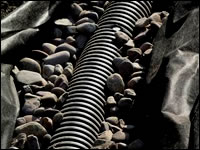 Does your garden resemble a pond in the winter? Does the location of your home mean that your garden gets flooded or very damp after bad weather?
Good drainage is important to plants, trees and lawns in your garden.
We can fit an effective drainage system under your garden or lawn in order to take away any surface water.
Submit your details in the form opposite and we will contact you to organise a visits to assess your garden and produce a quote for you.
Alternatively, for further details please contact,
David Brennan

086 163 8946

Alternatively, email us at: